Propaganda and Censorship: My Head Belongs to Daddy...
I'm reading, "An error has occurred while attempting to load the page" and "the server is not responding, have you tried spitting three times while reciting the Bill of Rights backwards?" Fact is, newsvine.com is working just fine, it's my access that has been disrupted. I shall never know why Newsvine has been singled out for this treatment, and Chinese authorities are not about to explain why my favourite site is black-listed. The Olympic Games have come and gone and the regime is re-establishing its authority. End of story. There can't possibly be many mainland Chinese readers of Newsvine, so in the grand scheme of things the clamp-down is just an expression of bureaucratic small-mindedness. To me it serves as a reminder of where I am, that I need to recall who makes the rules in this great land. The Great Firewall is real, and I will henceforth not be the one determining what I shall read on the web and what I shall not. Also, if I manage to place this essay on my Newsvine column, I won't be able to take part in the ensuing discussion. Darn.

So I got to thinking:
... Cause My Daddy, He Treats It So Well.
(Lyrics: Cole Porter, 1938)

Rather than examine the thousands of fascinating methods used in the implementation of propaganda and censorship, I want to examine the underlying motivation for their use. When they mess with your mind, they do it for a reason.

We can talk about propaganda and we can talk about censorship, but it's easy to see that these are two parts of the same thing. What "thing" is that? Let's call it the wilful distortion of information by private and public institutions. One might say this applies to just about anything being said or printed for public consumption by these entities. True, most statements uttered by professional spokespeople contain some level of distortion, after all, they are bright people.
---
[Lying is] one of the most amazing, sophisticated, advanced cognitive abilities we have. All evidence indicates that we are genetically programmed to lie. The liar has such an advantage over you. So the gene is passed on.
(Julian Keenan, 2004)
---
So we need to look closer and eliminate the casual simplifications, the white lies, the self-serving whimpering, the omissions, as long as these are not an expression of institutional policy. The thing with propaganda and censorship is that they are part of a grander scheme, a general principle of distortion. What is this grander scheme? Well, that may vary, but it's mainly about something very basic: Power. Power over society and the minds of individuals, power over the means of production, power over society's assets. Power even over the law. For one party to get more power, it means someone else must have less. Thus pacification of the population and marginalisation of the opposition are no small parts of the formula. This definition applies to removal of a frivolous book from the library shelf as well as a massive, multilevel public relations campaign shaped with a mind to legitimise war. The principle is the same. Information people need to judge the significance of facts and events are realigned in a manner serving to promote the stance of the propagandist / censoring institution. Once the principle of distortion has been established as a tool, there is no obvious limitation to its use except in matters of mere practicalities.

Though propaganda at times may be implemented just to serve some short-term gain, the propagandist soon loses control of the story. Propagandists are not in the business of retraction. Those that trust the propagandist's version of the story may unknowingly spread the distortion further afield. The author is ultimately responsible for the effects of the distortions he has created, and that is no small responsibility - knowing the repercussions of warped facts may last for generations. Yet there is no law I ever heard of whereby a propagandist is held accountable for his misdeeds, unless he happens to be on the losing side of a war. Authors are sheltered within anonymous committees, perpetrators claim to have been misled or misinterpreted, sources are lost in the archives, history moves on. Don't think for a moment that all propaganda and censorship measures are unmasked in the end. Such measures are constantly being applied, manipulating past, present and future to suit the powers-that-be. For these people the truth is just one more version of the story.

There may be cases of censorship where the reason for the measure is stated. "National security", "in the public interest", "while the case is being investigated", or "the sexual mores of our kids" may be the less-than-clear reasons given, but such reasons may not even be true, serving to hide other motives. The censor may be tempted to embellish or diminish the significance of his handiwork or replace the information being withheld with other information more to his liking. Every time a fact is hushed up, it leaves room for an alternative statement to take its place, unopposed. The reason given for censorship may not accompany the subject of censorship beyond the circle of a close-knit "need-to-know"-group. Thus we see censorship and propaganda teaming up, working for the same cause. The censor is saying "trust me" while depriving us of our right to know. Yet he will not accept our response: "Trust us!" Still, someone needs to know the whole truth or authority would wind up fooling itself.

We find propaganda both being shouted from the roof top, and the other kind, that which is spread through whispers, the off-hand, casual slur. In both cases the need for secrecy applies to the level and circumstances of the distortion, not to the information being proliferated. Censorship, on the other hand, is usually not flaunted. Publishing the fact that something is being hidden is counter-productive.

We don't use the term propaganda whenever someone is trying to promote a fact or an idea. We accept that a person is telling "his side of the story". But it's a fine distinction, one that propagandists will use for all it's worth. Roughly, it's in the difference between "explaining" and "explaining away". The fact that institutions will try to hide their influence speaks of two things, one bad: The distortion is more likely to be believed if the author remains hidden. But there is also a good aspect: it implies that the author knows that what he is promoting is suspect or wrong. Like a criminal he will try to hide his crime. Thus the matter of rights and wrongs remain clear in his mind. One might hope that this may cause him to desist or confess his crime at some later point in time. I can hear you saying: "Wishful thinking!" In his propagandist and censoring mode, he will be thinking that he is working for a greater cause - and that his boss and the cause need all the help they can get.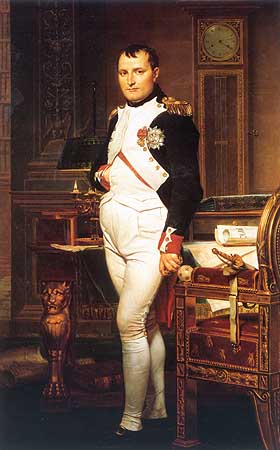 A series of strategies are ultimately based on the regime's desire for self-preservation. By remaining in power, rulers have great advantages: That of being able to hide past and present transgressions, using army, police, treasury and other public institutions to their advantage, shaping society in accordance with their philosophies and enjoying the various perks of their positions.("When the president does it that means that it is not illegal." US president Richard M. Nixon, in David Frost interview 1977) Being boss is nice, some times your life and freedom may depend on it.


Looking for motives.
1. We are confronted with censorship and propagandistic measures that serve to retain and augment power. These work toward the obliteration of an opposition and for getting friends into high position. In today's world of democracies and elections, rulers need to be able to present legitimacy - that of being the rightful ruler. To the same end, an oligarch may want to demonstrate that there "is no other option", while a theocrat will base his rule on the power vested in him by God - and subsequently promote God at every opportunity.

Preventing people from hearing voices to the contrary is essential to all rulers. Such voices are less likely to be heard when the greed and incompetence of the exalted one is not out there for all to see. The game of distortion is on.

2. My guess is that we will find examples of the "heaven on earth" syndrome in most countries. Matters we do not speak of do not exist. There is no injustice, there is no abuse, there is no poverty and no pollution. The implication is that in the best of all possible lands, such things are a thing of the past, associated with inferior societies. We are way ahead of those guys. Blemishes on the heavenly aspect of society are defined away with the aid of contorted statistical, legal, ethnic, medical and religious criteria or by simply making them taboo. Our beaches are whiter and people are more generous. Homosexuality becomes a disease. This attitude efficiently prevents the implementation of measures to alleviate problems, or it may be that counter-measures have to be secret. Subterfuge creates all kinds of practical problems. In countries where religion and law are intertwined, conditions are much worse, but conditioning is so thorough that even when the strictures of authoritarian rule is lifted, people are not able to free themselves from the rules imposed on them by tradition and religion:
---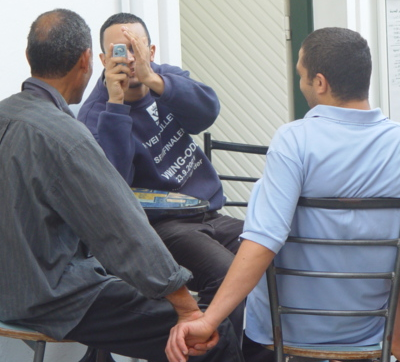 No homosexual Muslims: "I haven't seen them, so I doubt very much that they exist. If they do exist they must be very few. I think one can count the number of [Muslim] homophiles in Norway on the fingers of one hand," says Senaid Kobilica, leader of The Council of Muslims in Norway. The Council of Muslims represents 60 000 Muslims.

Basim Ghozlan, supervisor in the subordinate organisation The Islamic Union, says that homosexuality is a deviation - and all deviation in a medical sense is a kind of sickness. Senaid Kobilica does not reject Ghozlan's evaluation.
(From Aftenposten Jan. 12, 2008) (source), translation and photo© by author.
---
The Labour Party politician and second in command in the Union of Muslims Norway, Asghar Ali, does not reject capital punishment for homophiles.
(From a debate in Oslo reported by NRK radio Nov. 08, 2007) (source), translation by author.
---
3. "The homogenous society"-fantasy promotes the idea that all are equal, there is no discrimination, all citizens have equal opportunities. This is essentially a counter-revolutionary strategy founded on the idea that all have an equal stake in the status quo - a status quo that includes the ruling elite. For the purpose of underpinning this illusion - because that is what it is - the State will pass laws that seem to give everyone a fair chance of being heard, get an education and obtain justice. That which is obviously lopsided and unjust will be explained away as an aspect of the much cherished "freedom". A typical symptom of the homogenous society fantasy is the right of every adult citizen to vote.

4. The ambition of governments is a compliant citizenry. This means the willingness of citizens to pay taxes, abide by laws and regulations, serve in the military and not "rock the boat". This is efficient and means that government programs can be implemented quickly. Citizens are made to see that restrictions in their freedoms are to their advantage. People who oppose the government are called unpatriotic, misfits, criminals, back-stabbers or agents of some foreign power.
---
Rulers, not least in Muslim countries, today stop critical utterances (of their rule) by referring to laws that prohibit criticising Islam. The general prohibition against criticising religion that exist in Muslim countries, is used in order to cement power structures. (Flemming Rose, Cultural Editor, Jyllandsposten Nov. 9, 2008) (source)
---
5. There is a need for the ruler to be viewed in the best possible light, being wise, all-seeing, compassionate and resolute. Human frailty is removed from his person - unless he can use it to his advantage. In a propagandistic context this is done by the creation of photo-ops and careful editing. Governments needs a similar treatment. This is called establishing the moral high-ground. The US instruments used abroad is packaged as "Hearts and Minds"-programmes. Typically, soldiers will distribute humanitarian aid based on a political evaluation process, food for friends, thus creating dependence.
---
But [the US] is ranked near the bottom, 22nd, when it came to adherence to principles and guidelines established by the Organization for Economic Cooperation and Development to ensure that political considerations don't exclude worthy recipients of aid. DARA's findings reflect what it called the United States' use of humanitarian assistance to achieve military or political goals in eight crisis zones the group studied, including Afghanistan, Colombia and the Palestinian territories. The "assessment challenges the view of the United States, deeply embedded in the American psyche and regularly reinforced in the rhetoric of public officials, as the world's pre-eminent humanitarian actor, the paragon of global compassion," Larry Minear, a retired professor at Tufts University, wrote in the report.
(Colum Lynch, Washington Post, Nov. 19, 2008) (source)
---
From this strategy we have expressions such as "the evil empire", "rogue states", "regimes" ("In spite of his preference for dialogue, Obama refers to Iran's government as a 'regime', and calls it 'a threat to all of us'." Guardian.co.uk, Nov. 6, 2008, Jonathan Steele (source)) and their opposite, "the free world". To the extent laws are broken or bent by the "good guys", we need to see that this as a response to the evil enemy or simply as being untrue. "We don't torture." (George W. Bush, Sep. 6, 2006 - An action memorandum, dated Feb. 7, 2002, signed by President Bush, states that the Geneva Convention do not apply to members of al Qaeda or the Taliban.) According to this strategy propaganda and censorship do not exist, being redundant.
---
One point is crucial: a critical part of our national mythology is the insistence on viewing our nation and ourselves as Americans in comparative terms. When we insist that we are uniquely "good" and "virtuous," this logically necessitates a further conclusion: we are better than everyone else. We are "the Good Guys." The emphasis is not only on "Good," but on "the": we are the Good Guys in a way that no one else is, or can ever be.
(Arthur Silber, Feb. 20, 2007) (source)
---
What difference does it make to the dead, the orphans, and the homeless, whether the mad destruction is wrought under the name of totalitarianism or the holy name of liberty and democracy?
(Mahatma Gandhi , "Non-Violence in Peace and War")
---
6. Some times a secret escapes from the black bag. The election really was rigged. The old lady in hospital really did starve to death. It's time for damage control. The ruling elite needs to show that they take these matters seriously, that it was a one-off situation. No one should draw the conclusion that the problem was just the tip of an iceberg, that a systemic error has been uncovered. Rather, we should understand that this was just a case of "a few bad apples" or "the price of our success".
---
[Premier] Wen [Jiabao] admitted it was "tough" for the country to overcome current difficulties to ensure safe and healthy food production. He said, however, as a big country with a 1.3 billion population, China has the determination to march "an important step" forward in terms of food security. "We will gain the trust of the Chinese and people in the world via our behaviors and quality of our products," he said. (source)
---
7. Distraction is a technique and a goal whereby we the people are getting our priorities confused. This may be about having us think about external enemies when we should be thinking about the economy or about abortion when we should be thinking about taxes. The introduction of religious affectations in politics is a typical example of distraction and has been a part of Christianity and other religions since they were first introduced. We talk about "buttons". These buttons may be readied years ahead by creating fears and phobias in the populace. Such buttons may be labelled "gun laws", "the Japanese" or "whaling". A button may also that subject that always need to be considered, or that which can never be compromised. Norwegians are like that about fish. News events that would otherwise have caused considerable consternation may slip by virtually unnoticed while the public is discussing some emotional "button" subject.
---
In their urge to look upon the federal government as their savior, protector, and benefactor, all too many modern-day Americans fail to realise that important point - that the biggest threat to our rights and freedoms is not terrorists, communists, illegal aliens, Muslims, and financial crises but rather the federal government itself, including the U.S. military, the CIA, and the NSA.
(Jacob G. Hornberger, 2008) (source)
---
Few people in Israel are willing to try to perceive reality through a different set of conceptual lenses other than those of extermination and defensive isolation. Few are willing to try on the glasses of understanding and of hope for dialogue. Instead, the question is always: Is a second Shoah on the way?
(Avraham Burg, Nov. 16, 2008) (source)
---
8. The accumulation of wealth when in power is generally frowned upon. Yet rulers tend to amass wealth during their tenure. Much time is spent hiding or making palatable a variety of transactions that ultimately wind up lining the pockets of people in power, their families and friends. Institutions also seek wealth. Wealth equates power. Generals do not want people to have health care or unemployment benefits, those things will take money away from their war machine. Poor kids join the army, rich kids go to college. Dramatising costly threats is the business of generals. Keeping the money from going elsewhere is a victory.

---
The feds have been investigating Blagojevich for more than five years, alleging the governor defrauded the public by using the perks of his office to ensure his own enrichment. The biggest revelation in the FBI's 76-page affidavit involved Blagojevich's efforts to sell President-elect Barack Obama's vacant Senate seat to the highest bidder. Blagojevich also is accused of trying to convince the Tribune's corporate parent of sacking some unfriendly editorial writers who were agitating for the Illinois legislature to impeach him.
(Nick Juliano, Raw Story, Dec. 9, 2008) (source)
---
9. I often wonder at the premises for public discussion. No policy, no matter how good or benevolent, is exempt from being vilified. Thus all international co-operation may be seen as a challenge to sovereignty, and elected representatives may be described as terrorists. Attempts at negotiations is another Munich. Key words colour the direction and content of the discussion. They are not chance occurrences. We are being had. Rulers want us to accept something that is not in our best interest, suspend logic and our natural sense of fair play. Feeding and controlling the media is vital. With the help of censorship and selectiveness, this link between government and corporations on one hand and the media on the other may be hidden or down-played. In this rigged public discussion government stooges are seated at both sides of the table in a play called freedom of expression. The purpose is to hide the real state of affairs, creating instead "new realities". We are to think "All is well". The public needs to know that "bad" is "good enough" and "better" is excessive, ruinous and verging on the criminal. (See also pt. 4)
---
Aha! I thought. So that's why the MSNBCers are hailing the Big Bailout at the top of their lungs - their parent company, General Electric, also owns GE Capital, which was declared "too big to fail" and given its bailout infusion the day after the election.
(Justin Raimondo, Nov. 26, 2008) (source)
---
10. Hiding the ties that bind is an ingredient of all distorted information, not just ties to news and entertainment media. People in power are supposed to be selected on merit, and that may well be the case when merit is based on family ties and business connections, campaign donations and the old school tie. Talk of cross-pollination between private enterprise and government is called "conspiracy theories". We are politely asked to discount the importance of these unofficial ties and close our eyes to the camaraderie, yet we all learn about the importance of networking for our careers.
---
The grand jury accused [US Vice President] Cheney of a conflict of interest because of his influence over the county's federal immigrant detention center and his substantial holdings in the Vanguard Group, which invests in private prison companies.
(Christopher Sherman, AP News, Nov. 19, 2008) (source)
---
11. Paternalism may be a factor in other motives on this list, but it may also be singled out. Paternalism is the mentality that sets up the institution as the guardian of minds. Children do not need to be exposed to movie violence and grown-up sex games. Some of this kind of censorship is governed by institutions but some may be private or local. Surfers on the internet will find certain sites being blocked or black-listed. Pornographic material is sold under the counter in shops. There are age limits at movie theatres and some products like alcoholic beverages and tobacco may not be advertised. Daddy is sending us a message: We are his beloved children in need of guidance. Skateboards are bad for your health. See also pt. 2.
---
As president of NORB, I am of course concerned about the extent of harm to athletes and the severity of damage. Norway has had a ban on skateboards for over 10 years on the basis of the government's exaggerated concern and counterfeit statistics and forecasts for damage in connection with skateboards.
(President of NORB Kjetil Ostling, Aug. 29, 2007) (source) translation by author.
---
12. Countering opposing propaganda and information is a full-time occupation. Generally you don't want a positive image of an enemy or even a friend doing better than you. Shutting out this type of information is vital. The State should be the one relaying and interpreting what others are saying. Creating an image of an evil, dangerous and powerful enemy clears a path for fear-mongering and distorted facts, see pt. 4 above. Though holocaust denial may seem absurd, I don't quite understand why this view is considered any worse than many other, much more destructive opinions. On the other hand, Jews consider it undesirable to be mentioned in the same breath as other victims: Roma, homosexuals and mentally challenged. Seems you can deny something but not all.

13. Authorities may wind up fooling themselves. When pressure is on to fulfil a five-year plan or find some special piece of information, the likelihood of facts fitting the mold - on paper - increases exponentially. Unemployment rates plunge, steel production is up and the vital information being sought is indeed uncovered.
---
"On the other hand, it seems as though SSI [The Egyptian Security Services] has fabricated the accusations against serveral, perhaps all, of them. Even the name of the group, Al-Taifa al-Mansura, may have been invented by SSI-officers," states Human Rights Watch.
(Aftenposten / NTB, Dec. 12, 2007)
---
Bureaucrats are human beings, fearful of jobs and careers. Thus changing the basis for statistics and delaying contrary evidence seems a small price to pay for Dear Leader's pat on the back. But Dear Leader is a shrewd politician, he may know the statements are false. He can take the bows first and purge his "unreliable" staff afterward. No matter he gave the implicit orders to falsify the information in the first place.


Propaganda is a self-perpetuating project.
They have to keep on lying. They lie to preserve old lies, they lie out of habit and because the truth never seems good enough. They lie because they can. The good news is that rulers actually care what you think. The bad news is the lengths they are prepared to go to, to get their garbage inside your head and keep alternatives out. Once a lie is established, you and I may build our lives around it, die for it. It permeates society and leads to the rise of individual self-censorship. Ordinary people, journalists, business people and even entertainers and artists with the slightest instinct for self-preservation quickly learn the lay of the land.


---
Writing in PLoS Medicine, the academic journal, Joanna Kempner from Rutgers University identified a "chilling effect" on researchers seeking grants from the government-backed National Institutes of Health after their work was questioned by Republican lawmakers and Christian groups.
(The Raw Story, Nov. 19, 2008) (source)
---
The Brits are still singing "Britannia Rule the Waves" and maybe some Germans still think it's true that "Arbeit Macht Frei". When all in power are guilty - as in the case of the criminal American attack and occupation of Iraq - there is no culprit, no scapegoat, no incentive to find the transgressors. The rest of us better just blink as the stage scenery is changed, accept the latest truth and let new realities sink in.